As temperatures slowly begin to cool down, Azure is happy to announce we will be running a heater sale for the season!
Get a S105 from Thermeau for $3999* installed! Price includes haul away of the old unit and a FREE bottle of Coverfree Liquid Solar Blanket.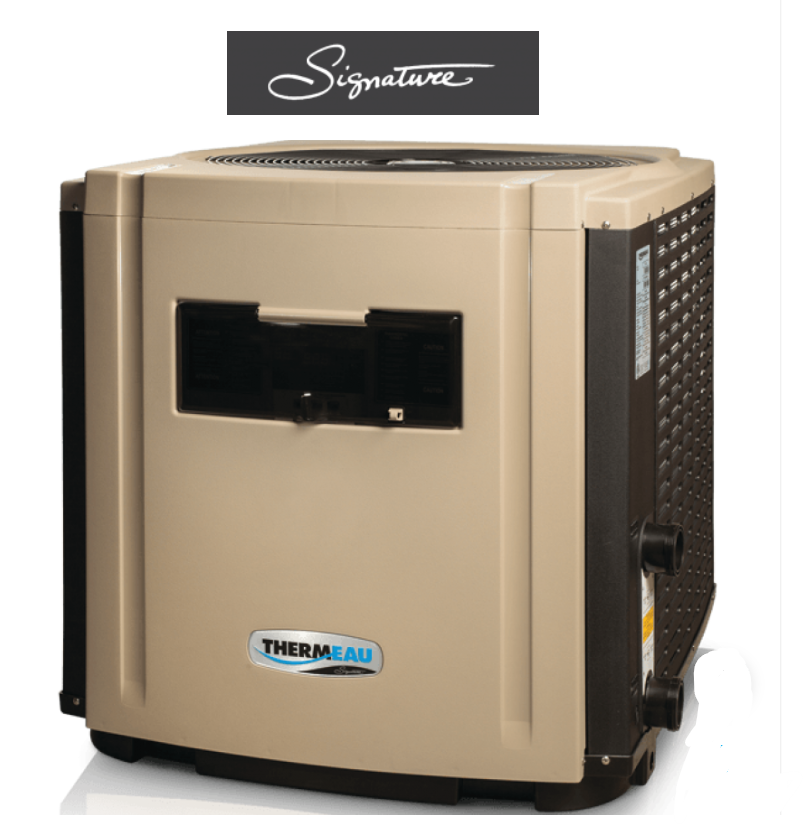 (* Not included in sale price: new wiring if required, replacement of worn valves, permitting heater pad, or removal of landscaping.)
Features and Benefits
· Unequalled energy efficiency- Uses 5 times less energy than conventional gas heaters!
· Operational down to 41*F
· Three levels of soundproofing insulation
· Highest precision in electronic temperature control
· Quick and easy installation
· Efficient and minimal maintenance
· Ultra high-performance components
· Outstanding reliability and durability in all types of weather conditions
· 2 years warranty on labor, 7 years on parts and 10 years on heat exchangers
Contact us via our website or call 239-301-4968 to take advantage of this deal!